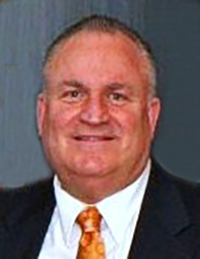 John Crawford, a second generation funeral director has been personally serving our communities for over 25 years. A lifelong resident he has devoted much of his time in volunteering in the community as a Fire Chief, President of the Rotary Club, The Westchester County Funeral Directors Association, Chairman of The Baker-Collyer Holiday Cheer Fund, Westchester & NYS Firemanís Association, Chamber of Commerce, Trustee at the Public Library, his place of worship, youth recreation as well and other community activities where he has received proclamations for his outstanding service.
During Johnís tenure as a licensed funeral director he has managed independent as well as corporate funeral chapel locations being responsible for activities associated with operations, customers, staff, facilities and financials and has received recognition for his dedication serving families in numerous denominations during their most difficult times.
John is personally committed to offering a wide selection of products and services within ones budget. His many years of experience assisting and guiding families through the selection process have gained his trust and confidence in the community. He continues with his personal attention, understanding and sensitivity to your needs. There are many options available in todayís different lifestyles, faiths and cultures. As a knowledgeable professional he welcomes your inquiries and concerns.